Well, it's not really any different from other days.  But today, today I, Marcia the elder, have held Marcia the younger in my arms as many days as I held her inside mee.  My how time flies.  This little girl has accomplished so many tasks in these short 37 weeks and 4 days.  (I believe it is a big day for Jacob too, he just was at the university or high school during the picture and video sessions.)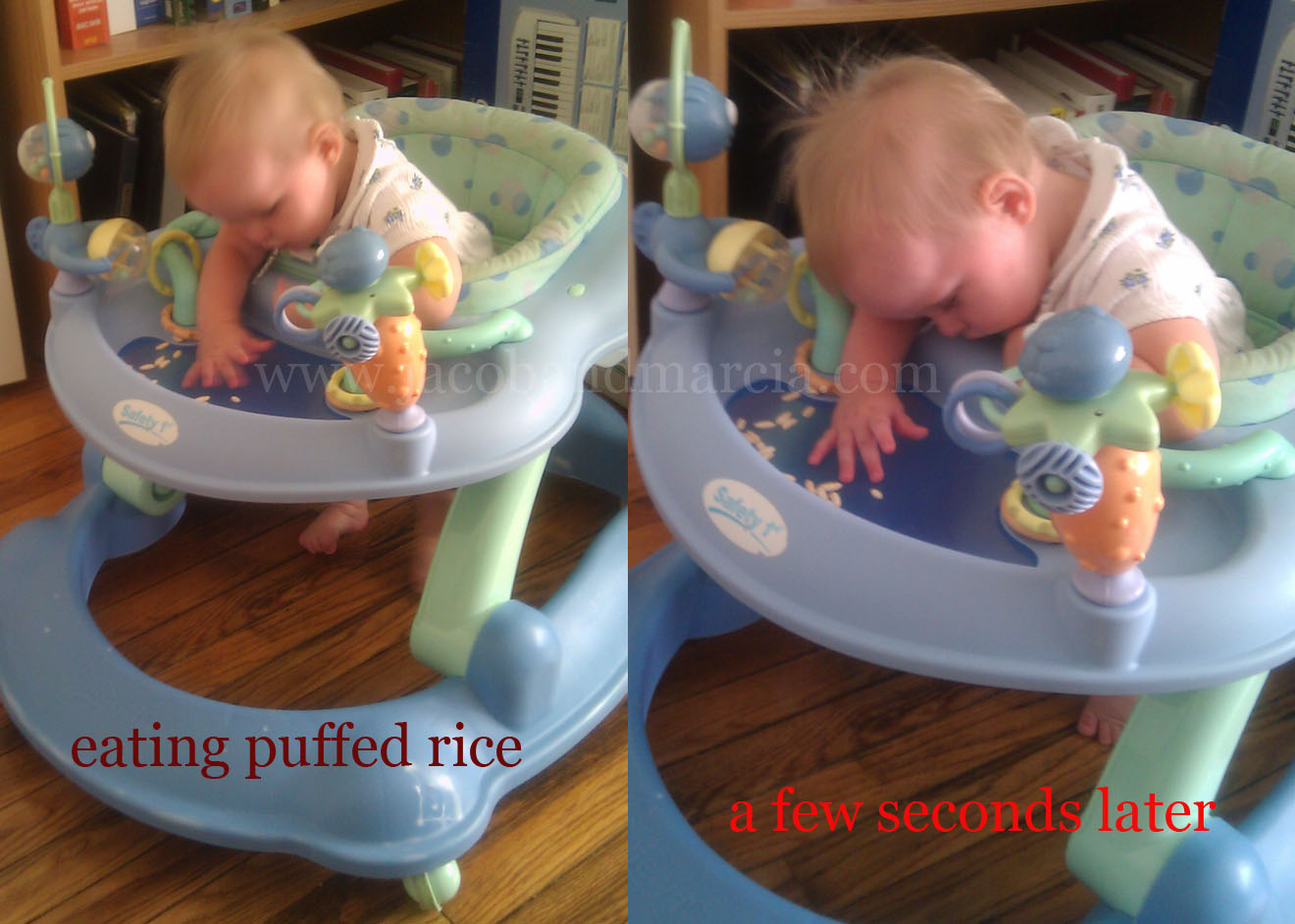 She was walking all around the office.  I had given her some puffed rice to snack on, with mee in the room I was able to keep an eye on her.  While she is good with the walker, I am still quicker.  I was watching her, she was eating and loving her freedom.  Before my eyes, she got sleepy.  No whining or crying, though she was happy I picked her up to lay her down.
Here are some of the pictures taken during the first video.  And one that she wanted taken of mee.  I figure I ought to include myself at least once in a while.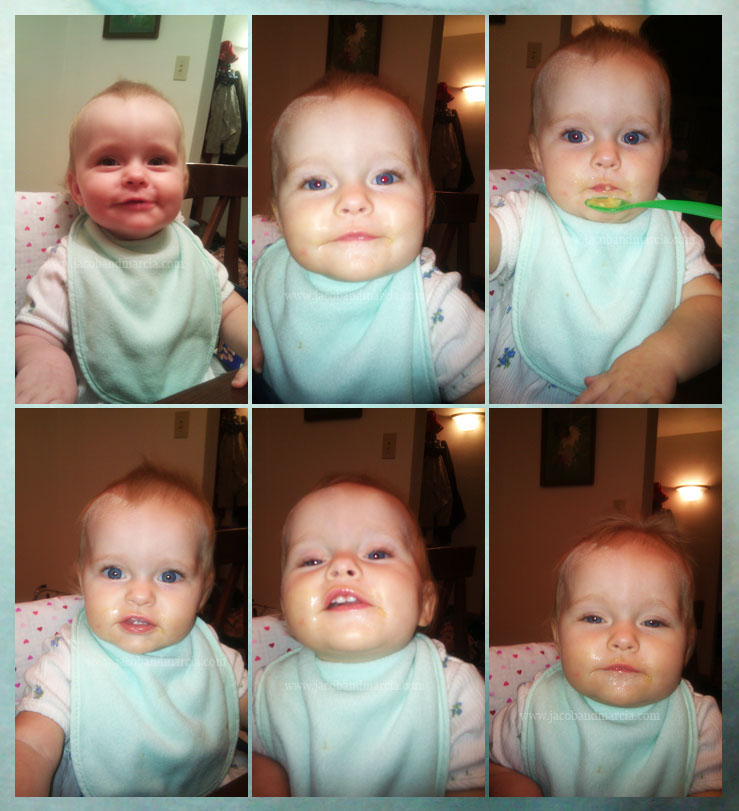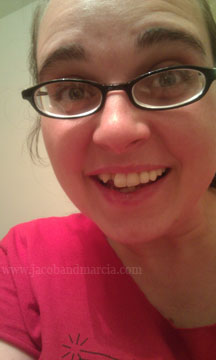 First video was recorded to capture Marcia's reaction to seeing her pictures.  The second is to showcase her self-feeding skills.  The videos are not really "thrilling" and I know that many people get bored of seeing baby videos, but I am happy with what she can do and figure that any grandparents or aunts/uncles or cousins Nana might be interested.
When I checked, YouTube had aborted the video. No reasons, just did. So now, 18 hours and 14 restarts later here is the second video.
Other notable information on Marcia (aka Copyright2010):
She has seven teeth, I can see the eighth right under the gums.
Her favorite color seems to still be red, though I do have some neon yellow fabric that she loves to play with.
She LOVES music.
She is always trying to take the camera or phone.  Always is not allowed to do so.  Always complains about that.
She is ticklish, and has an amazing laugh!
She pulls herself up on everything she can, she tried to climb up the outside of the walker this evening.
She likes to walk if some body holds her hands.  Once she figures out balance, there will be no stopping her.
She claps when she approves, or hears the words "good job."  No matter who did the good job.
She claps when we get her out of the crib after naps.
She loves to look in the mirror.  Especially right after napping.  She smiles and talks and claps for the baby in the mirror, which I am sure she knows is herself (for a while now).
She roams all over her crib.  Standing, sitting, laying.  She does all that on her own.  She also moves a lot in her sleep.
She loves taking a bath.  She stands and sits and crawls all over the tub.  She would probably live in there if we would let her.
She likes to eat.  Her favorite foods thus far are butternut squash, puffed brown rice, and bananas.  I think she would eat anything if I mixed it with bananas.  She has not yet rejected anything, however the food she has been least thrilled with is apple.  We are also now on the look out for sensitivities to that with a second attempt, after a break.
We have been working on ASL signs.  She seems to understand the ones we use most.  She has been able to consistently make her version of "more," "food," "done," "what," and just today I saw her do "milk."
She loves to bounce.  Jacob likes to tell people that "just like a puppy, you can tell how happy she is by how much her butt wiggles."