So, here we are with time passing us by.  All around us we are bombarded by numbers and what they might mean to us. Sometimes we embrace the numbers and sometimes we abhor the numbers.
Today's numbers that caught my eye are 26, 14, and 11:42.  26 weeks of pregnancy have passed.  14 more weeks (give or take) to go.  Which, by the way means that Thanksgiving and delicious Turkey are only 14 weeks away!  And it was at 11:42  pm that I realized that I had let yet more time pass mee by, and I wanted to get a belly picture.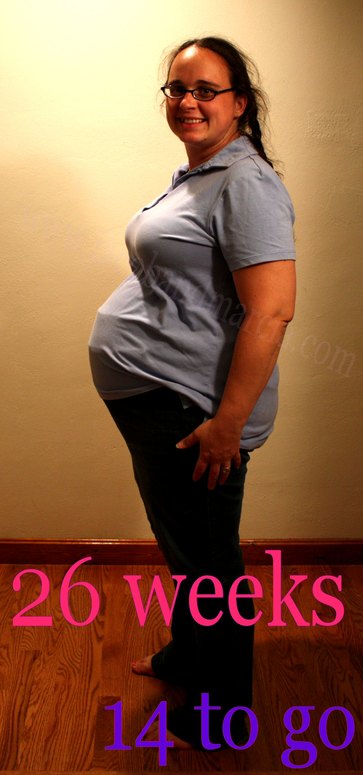 Now for a couple of today's antics from Copyright2010.  While I was making supper, by the way, I was reminded why I do not cook with tuna, I heard a crash in the hall, and a slightly panicked voice.  I looked to find the stroller tipped onto the back side.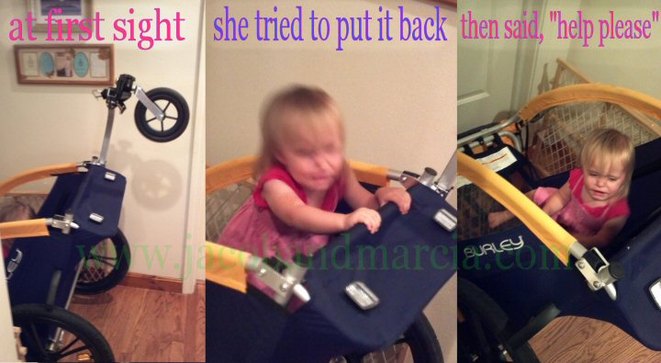 As a result of using tuna in supper, "someone" decided it was better worn than eaten, (while I agree that it was not really worth eating, I still would not have opted to wear it!) it became bath time.  Marcia the younger has figured out how to turn the water on and off and hotter and colder, well she was trying to turn the handle, and it came off in her hand.  I don't quite think she was pleased with that.