For Family Home Evening last night, we talked about Christmas and the birth of Jesus. We (mostly the three-year-old) made a nativity from a sticker kit that she had gotten in nursery at church. Here's the result: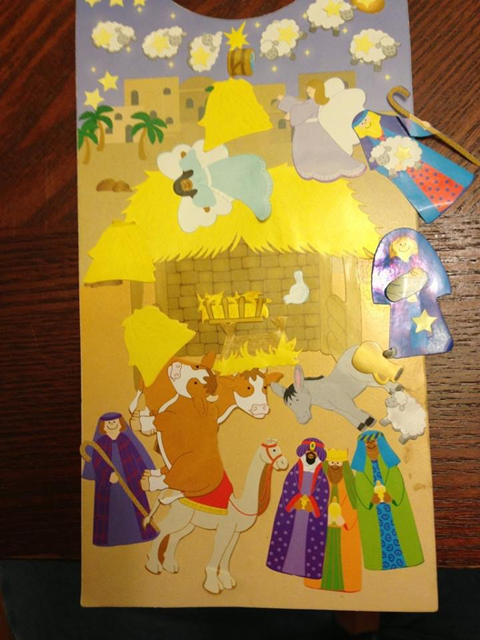 A few of my favorite points:
Flying sheep
The manger is upside-down "to keep the baby warm under it"
Two cows riding a camel
One angel is flying, and the other is laying down on the roof
And last, but not least, according to the 3-year-old…
Baby Jesus is breastfeeding
Merry Christmas!