Jacob:
I am thankful for the temple, where families are sealed together forever, and where I married my best friend.
I am thankful for my home office because that's where I work to provide for my family, it's where I study and learn a lot, it's where I do some of my favorite leisure activities like playing chess and writing music.
Marcia the Elder:
I am thankful for the Grand Canyon because nobody fell in!  And because I enjoyed spending a week down in the there hiking among the beauty, while I was in college, and then a couple years ago we got to go as a family* with the Fairlie women!
I am thankful for the hospital where I birthed my children, because there are caring doctors and nurses, and I am so glad that I did not have to clean up the "Lake of Machu Picchu"** in my house.
Marcia the Younger:
I am thankful for libraries because they have lots and lots of books, and I love books!
I am thankful for Compton Park because the bridge is very good for riding your bike over and it has a beautiful "river" there.
Hinckley:
I am thankful for our house.  I love our house because if we didn't have our house we wouldn't live anywhere, but we do have our house so that we have some shelter and a place to live.
I am thankful for the school because I need to learn, and the school is exactly the right place*** to learn.
Corban:
I want to do what Hinckley said, but a little bit, a little part:
I am thankful for our house, well, because it has dishes.
I am thankful for Earth because it has a lot of houses, and a lot of people, and a lot of houses for that people.
* This was the only time Jacob had been to the Grand Canyon, even though he lived in Mesa, AZ for 14 years.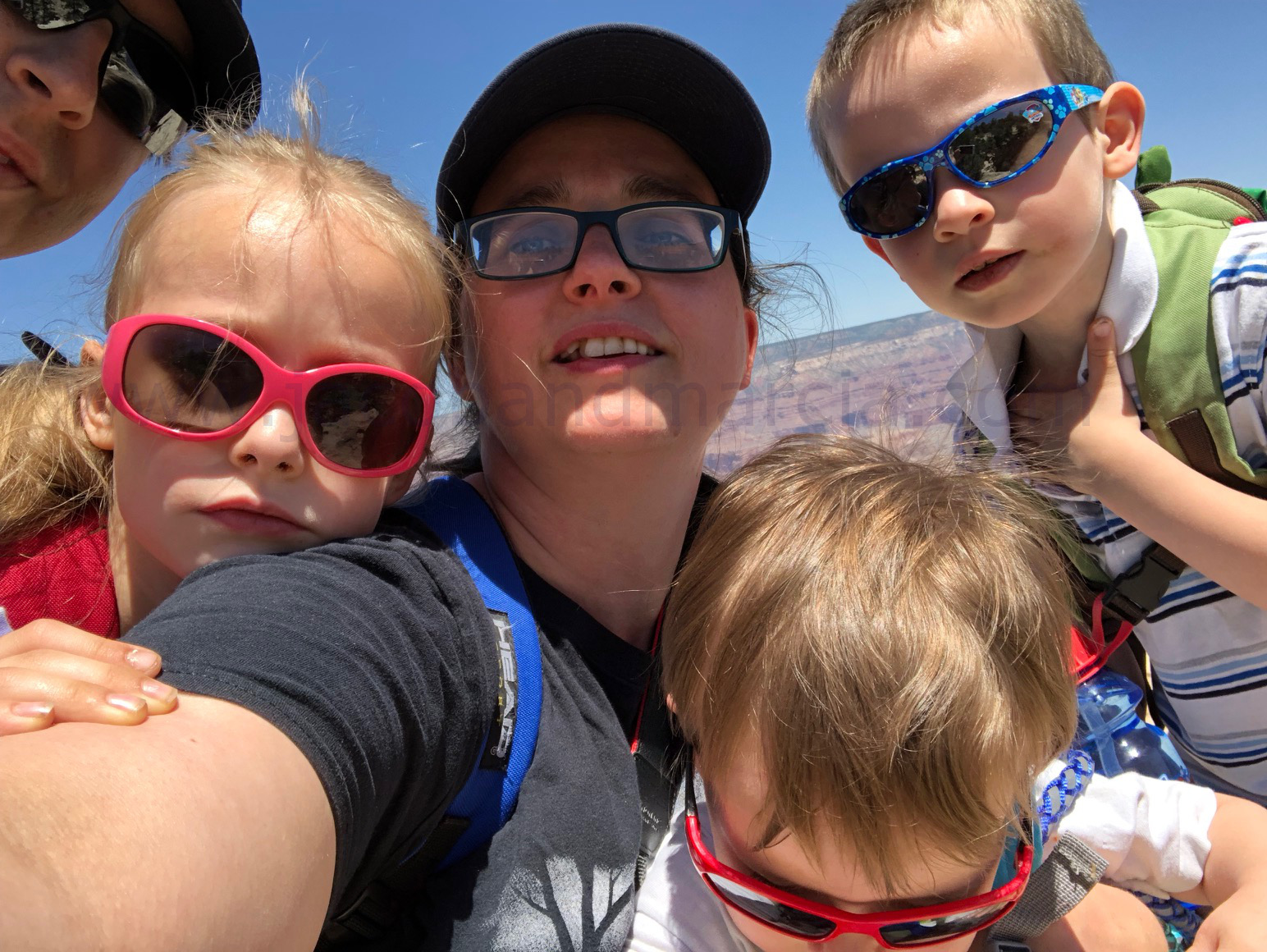 ** The lake was so named by the midwife, because the older two children named the unborn Corban, "King of Machu Picchu" and he made a great lake during labor.
*** "Place" may be more of a concept than an actual location, because this year our kids are attending school online only. Here is the setup they have.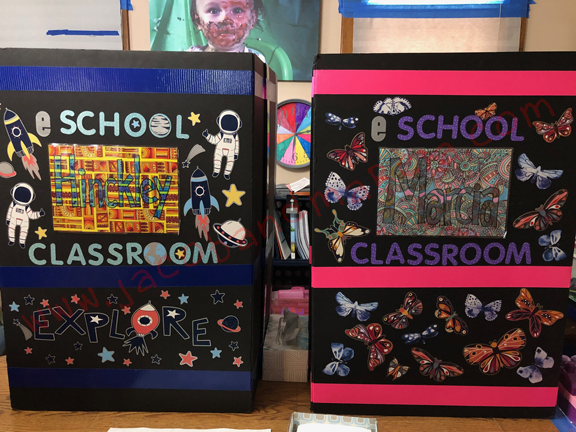 The "lockers"