34 weeks down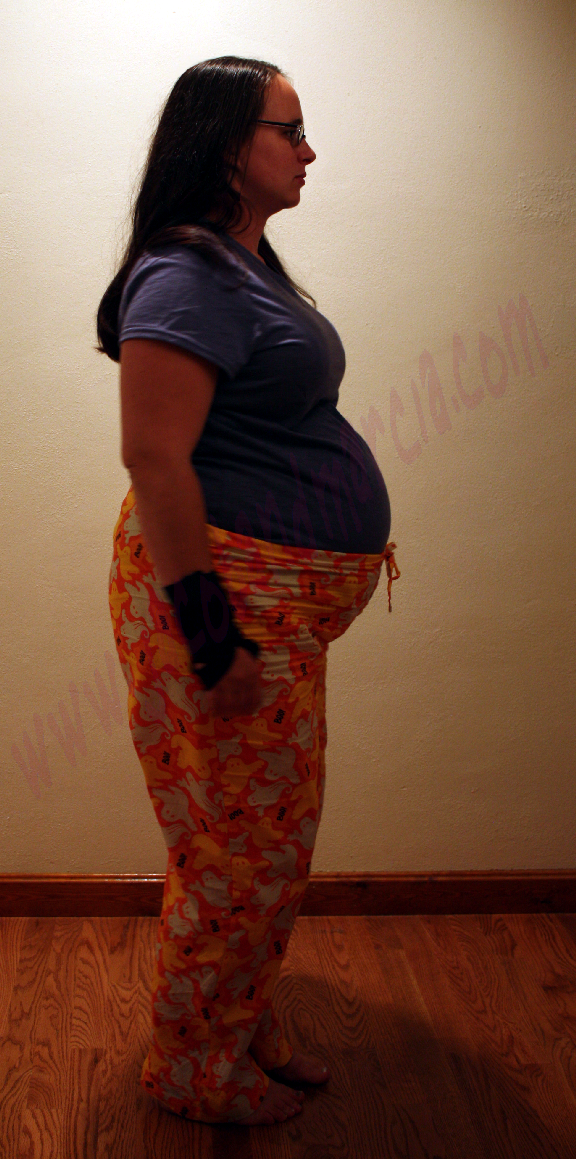 Only six to go?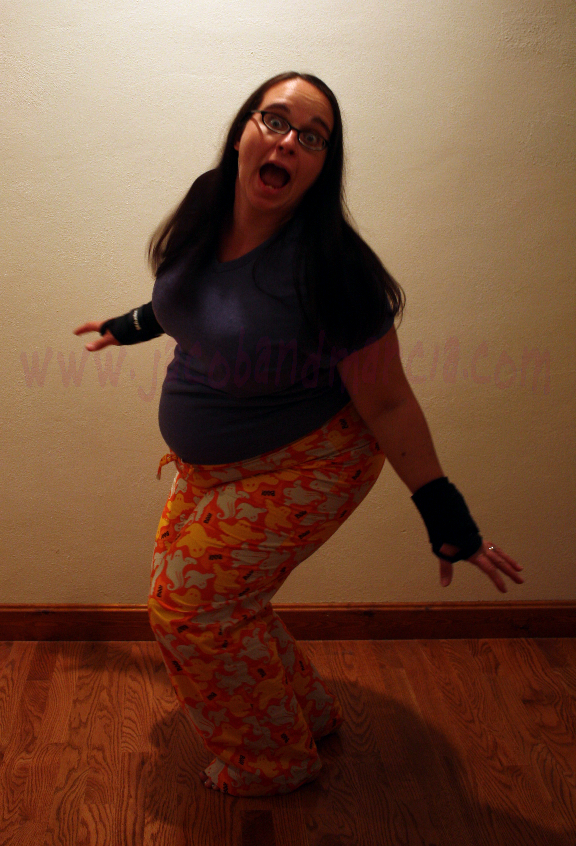 I can't hardly believe that there are only six more weeks of this.  While it will be nice to have my baby in my arms, I think I will miss the fun stuff that comes with the baby being inside….
I have been busy sewing, and other stuff too, but there has been a good amount of sewing.  Lucky mee, I have pregnancy carpel tunnel syndrome-that they assure mee will end when baby comes out.  For now I wear wrist braces, and it makes it much more bearable.  I have been sewing blankets/quilts, some clothing projects, and I made major progress on my Halloween costume.  Pictures will come later.
And the white ghosts on my pants glow in the dark!