Here is a picture of my current condition.  26 weeks.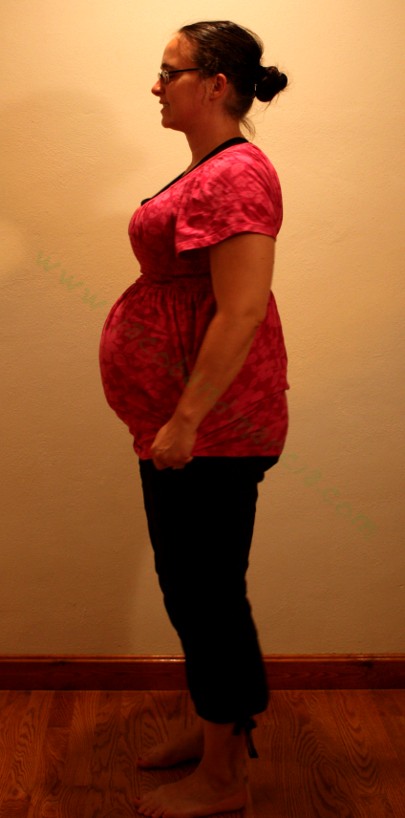 Funny story.  A few days ago, I was standing next to Jacob.  He was sitting on his computer chair.  I turned to walk away, and hit him with my belly.  I wonder if I will get used to this belly sticking out so far.  And if I do, I wonder how long it will take to get used to not having such a big belly after Copyright is born.  Time will tell.
Today was a productive sewing day.  I was able to sew a dress, I had already cut it out.  And I was able to turn a t-shirt into a half-shirt (someone makes and sells them as half-tees, I think).  I have heard great reviews on them, and so I decided to make one and see what I think.  I think it will work well for layering.